---
Here you can get a genuine instant no-obligation online price guide from prices provided by over 250 companies.
See the prices here BEFORE you speak to anyone!
We will not pass your details to anyone without your consent.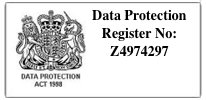 "If you've never had an extension built before, as I hadn't, it's difficult to know where to start. Extension Quoter put me in touch with a couple of local companies who came out, gave me loads of ideas and then the one I chose sorted the whole thing from start to finish."
- John F, from Kirby Muxloe.